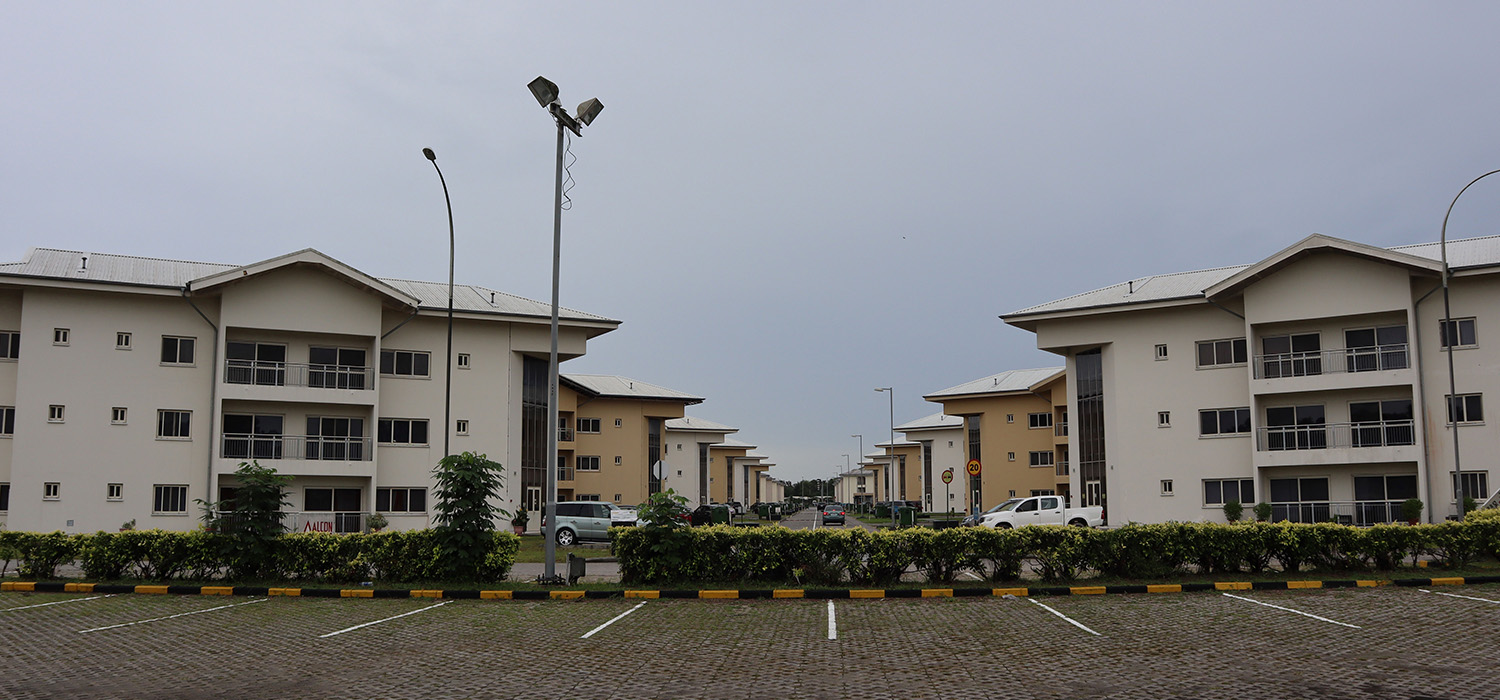 Milestone Achieved: EPCC of RA Type 3 Apartment Blocks- Phase 1 Project Successfully Completed by ALCON Nigeria Limited
In a significant stride towards modernizing and enhancing residential facilities for the staff of NLNG on Bonny Island, Rivers State, ALCON Nigeria Limited has successfully completed the Engineering, Procurement, Construction, and Commissioning (EPCC) of RA Type 3 Apartment Blocks – Phase 1 Project for Nigeria Liquefied Natural Gas Limited (NLNG). This ambitious project, situated on the picturesque Bonny Island, marks a significant achievement in the region's infrastructural development.
The Phase 1 scope encompasses the construction of seventy-two 3-bedroom apartments, complemented by an array of associated infrastructure, including state-of-the-art underground services, power, telecom, potable water, waste water management, fire safety measures, roads, car parks, storm drainage systems, street lighting, a new water tank, power substation, and a centralized air-conditioning chiller plant.
Enhancing Quality of Life on Bonny Island
The successful completion of the RA Type 3 Apartment Blocks- Phase 1 Project is a testament to ALCON Nigeria Limited's commitment to elevating the quality of life for residents on Bonny Island. The addition of these meticulously designed apartments, equipped with modern amenities, provides a secure and comfortable living environment for NLNG's workforce and their families.
A Glimpse into the Project Scope
1. Three-Bedroom Apartments:
The cornerstone of this project is the construction of seventy-two 3-bedroom apartments. These living spaces are meticulously designed to balance comfort and functionality, featuring contemporary designs, spacious layouts, and an abundance of natural light. Each apartment is equipped with essential amenities, ensuring a high standard of living for the occupants.
2. Associated Infrastructure:
The project scope extends far beyond the apartments themselves. ALCON Nigeria Limited has laid the foundation for a seamless living experience, including comprehensive underground services to ensure uninterrupted utility supply. This encompasses power, telecom, potable water, waste water management, and fire water systems. These infrastructural components have been designed and executed with precision to meet the highest industry standards.
3. Transportation and Accessibility:
The development of roads, car parks, and storm drainage systems plays a pivotal role in ensuring easy accessibility and convenience for the residents. These elements have been integrated into the project with a focus on safety, durability, and aesthetic appeal.
4. Safety and Security:
Fire safety measures have been implemented throughout the complex, encompassing fire alarms and strategically placed fire hydrants. This ensures that residents can enjoy peace of mind, knowing that their safety is a top priority.
5. Illuminating the Way:
Street lighting has been thoughtfully incorporated to enhance safety and visibility during the evening hours. This thoughtful addition not only promotes security but also contributes to the aesthetic appeal of the community.
6. Power and Climate Control:
The installation of a new water tank and power substation further solidify the development's self-sufficiency. Additionally, a centralized air-conditioning chiller plant has been integrated to provide residents with a comfortable and controlled indoor environment.
Conclusion: A Vision Realized
The successful completion of NLNG's EPCC of RA Type 3 Apartment Blocks- Phase 1 Project by ALCON Nigeria Limited is a testament to the collaboration, expertise, and commitment of all stakeholders involved. This project stands as a shining example of the transformative potential of infrastructure development, not only in elevating living standards but also in creating sustainable, thriving communities.
As these apartments become home to NLNG's dedicated workforce, the positive impact on the local community and the broader region is undeniable. ALCON Nigeria Limited's achievement sets a high standard for future projects, showcasing what can be accomplished when vision, expertise, and dedication converge.
With the Phase 1 milestone achieved, the anticipation for the next stages of development on Bonny Island is palpable, promising a brighter and more prosperous future for all who call this island home.